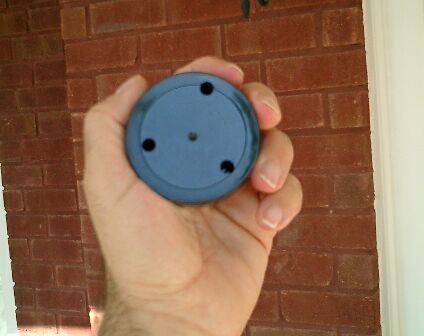 PRODUCT DESCRIPTION: Round, black plastic shaped trap, just smaller then a hockey puck, which has small access holes through which earwigs like to enter. When baited as directions describe with something like Castor oil, soy sauce or ripe fruit, earwigs will enter and not be able to exit.
WHERE TO USE IT: Outside in the garden, around the home and inside the house. Basically where earwigs have been seen.
RATE OF APPLICATION: One trap for every 10 feet of area you suspect earwigs may be active.
$10.00   (826155)
Order online and save 5%