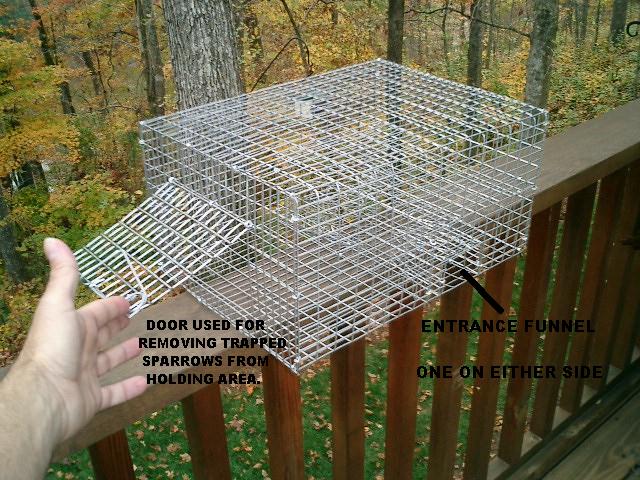 TRAP DESCRIPTION: 12″ Wide x 8.5″ Tall x 16″ Long.  Latest design for sparrow trapping which features 2 entrance "funnel" doors through which sparrows will pass but cannot exit. Once in the main or "lobby of the trap, they will find another "funnel" they can enter to reach the seed attractant/bait. This holding area should have the most seed; preferably enough to help motivate the target birds to enter. The holding area is about 1/2 of the entire trap and features a lockable swinging door for easy bird removal.
WHERE TO USE IT: On a flat surface such as a table or platform where the birds have been pre-baited. May be used on the ground as well as a roof or walkway.
RATE OF APPLICATION: One trap can catch 10 – 20 birds per set.
$45.00   (822381)
Order online and save 5%