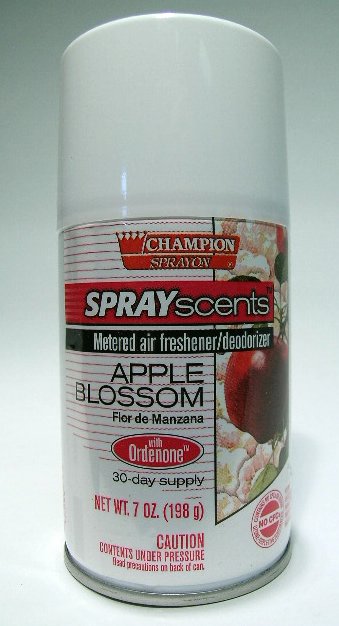 PRODUCT DESCRIPTION: Different flavors are available. Odor is pleasant and fresh. Used to mask undesirable and unpleasant smells. Aerosols are used in Aerosol Machines and provide a one second blast every fifteen minutes. Pyrethrin is also available so the machine can be used for flying insects like mosquitoes and flies.
WHERE TO USE IT: Works well in rest rooms, basements, kitchens, crawl spaces or anywhere a foul odor is present and unwanted. May be used outside on decks for flying insect control or around dog pens to keep their odors minimized.
RATE OF APPLICATION: As many as necessary, most cans will last 30 days.
*** CANNOT BE SHIPPED OUTSIDE THE UNITED STATES ***