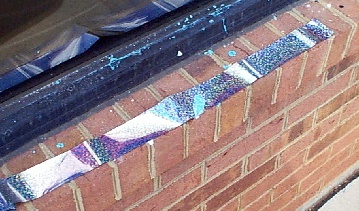 PRODUCT DESCRIPTION: This iridescent foil combines holography, wind and light to irritate birds which are trying to feed or nest. Basically it's visually disturbing to them and will serve as a great way to repel birds from window ledges, roof tops, bushes, trees, cars and just about any where some of it is installed. The tape comes in a 25 ft roll and you can cut it to any length as needed.
WHERE TO USE IT: In the yard, on the home or any other structure or object such as trees, landscaping, etc.
RATE OF APPLICATION: Place 2-4 foot sections out every 5-10 feet depending on the area you're needing to protect. Irritape works as a visual deterrent and can last indefinitely when affixed so it won't get blown away.
$12.00   (748831)
Order online and save 5%