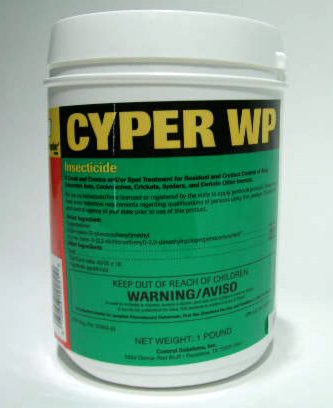 PRODUCT DESCRIPTION: A Crack and Crevice and/or Spot Treatment for Residual and Contact Control of Ants, Carpenter Ants, Cockroaches, Crickets, Spiders, and Certain Other Insects.
PREVENTIVE APPLICATIONS: To help prevent infestation of buildings, apply to a band of soil and vegetation 6-10 ft. wide around and adjacent to the building. Also, treat the building foundation to a height of 2-3 ft. where pests are active and may find entrance. Apply as a coarse spray treatment to thoroughly and uniformly wet the foundation and/or band area, using 1-5 gals. of treatment solution applied to 800-1600 sq. ft.
MIXTURES: 1-2 scoops per gallon of water; each jar can make 24-48 gallons.
*** CANNOT BE  SHIPPED  OUTSIDE THE UNITED STATES ***


Supporting Video
[tubepress mode="playlist" playlistValue="BAC1631C8525124A"]