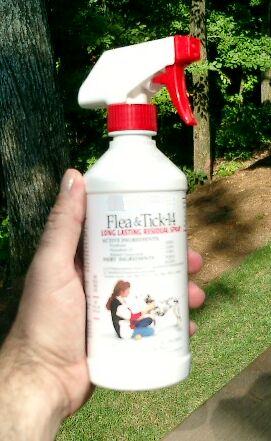 PRODUCT DESCRIPTION: Water based spray for use on dogs, cats, horses, which will control fleas, ticks, flies, lice and other biting insects for 1-2 weeks. It uses permethrin as the active ingredient and can be used as often as needed.
WHERE TO USE IT: Directly on the animal.
RATE OF APPLICATION: As much as is needed to get good coverage.
*** CANNOT BE  SHIPPED  OUTSIDE THE UNITED STATES ***