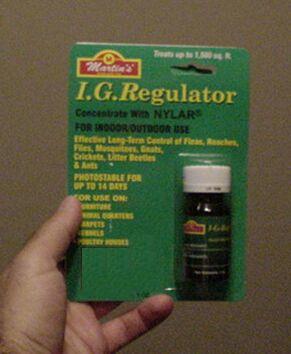 PRODUCT DESCRIPTION: Odorless growth regulator which is added to an adulticide for insect control. Although it will do nothing to adult fleas, it will sterilize flea eggs and larva so they are unable to develop into adults thus breaking the flea cycle.
TARGET PESTS: Flea eggs, roaches and other insects as well.
WHERE TO USE IT: In the home on carpet and around the yard. The only growth regulator labeled for use outside.
RATE OF APPLICATION: 1 ounce mixes with one gallon of water and will treat 1000 sq/ft well.
*** CANNOT BE SHIPPED OUTSIDE THE UNITED STATES ***