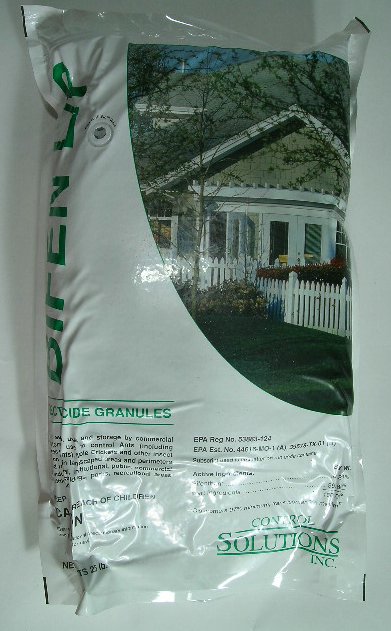 PRODUCT DESCRIPTION: Granulated material which is designed to last longer in the rain and sun than ordinary sprays. Bifen will release slowly into treated areas and provide over two months of control.
TARGET PESTS: Just about everything.
WHERE TO USE IT: Around homes in turf, flower beds and mulch areas. Anywhere grubs are active where armadillos are digging. By treating the turf you will kill off the very food source luring armadillos and they will be forced to find food elsewhere.
RATE OF APPLICATION: 25 lb bag will treat as much as 1/2 acre.
*** CANNOT BE SHIPPED OUTSIDE THE UNITED STATES ***
Supporting Video
[tubepress mode="playlist" playlistValue="F0B14C137CC544BD"]