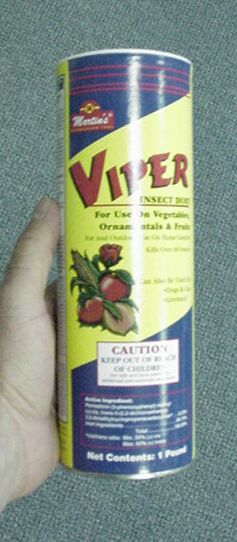 PRODUCT DESCRIPTION: Light product with the consistency of Talc Powder which is applied over plants, vegetables, fruit and any part of a plant, shrub or tree you want to save from chewing and feeding tent caterpillars and other insects. Once treated, there will be a light dust over the treated areas. This dust will provide protection from targeted pests and will not hurt the plant.
WHERE TO USE IT: On any plant, flower, fruit, vegetable, tree, shrub or other vegetation you want to protect. Apply it directly to all parts needing protection.
RATE OF APPLICATION: Just enough to get a light film over treated areas. Apply weekly or as needed. This product has 7-14 days to harvest so take that into consideration when treating vegetables and fruit.
*** CANNOT BE SHIPPED OUTSIDE THE UNITED STATES ***
Supporting Video
[tubepress mode="playlist" playlistValue="8E2B712416FC41B3″]