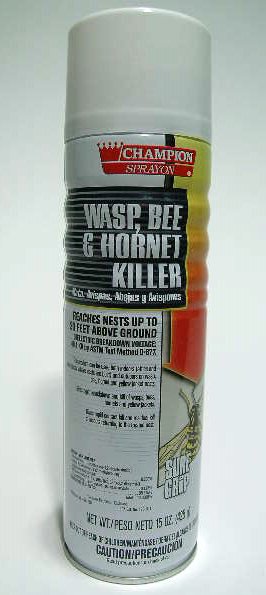 PRODUCT DESCRIPTION: Fast acting aerosol which comes out rapidly when released and will "freeze" bees and wasps on contact. Using a newer active then traditional formulations, this product is very fast acting and seems to be a bit stronger which can be relieving when dealing with these bees in close range.
TARGET PESTS: Bees, wasps and hornets.
WHERE TO USE IT: Outside around the home in the yard and garden.
RATE OF APPLICATION: If you hit the target directly, it will only take 2-3 seconds of spray to kill it when spraying from 5-10 feet. If you are spraying at a target which is 20 feet or more away, it will take more material to be effective.
*** CANNOT BE SHIPPED OUTSIDE THE UNITED STATES ***
Supporting Video
[tubepress mode="playlist" playlistValue="4364A0CC19BC59BD"]