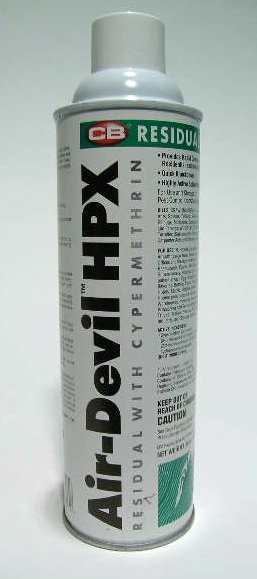 PRODUCT DESCRIPTION: Odorless aerosol designed to be applied to cracks and crevices.
TARGET PESTS: CRAWLING INSECTS – Cockroaches, Ants, Spiders, Crickets, Silverfish, Sowbugs, Pillbugs, Millipedes, Centipedes, Firebrats, and Earwigs; WOOD DESTROYING INSECTS – Carpenter Ants, and Termites
WHERE TO USE IT: Inside the home where cracks and crevices are allowing pests to hide and nest.
RATE OF APPLICATION: As much as needed. An average infestation will need 1/2 can to treat one time. Coupled with the outside spraying, you should have enough with one can. Bad infestations will need two cans.
*** CANNOT BE SHIPPED OUTSIDE THE UNITED STATES ***
Supporting Video
[tubepress mode="playlist" playlistValue="4364A0CC19BC59BD"]