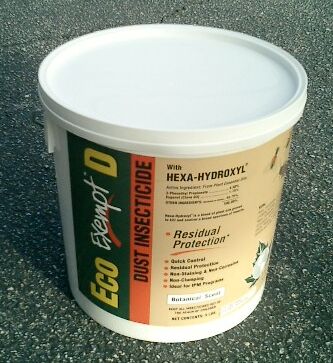 PRODUCT DESCRIPTION: Odorless dust, much like the consistency of baby powder, which is very active against stinging insects like scorpions. Using a new compound which is very safe yet effective on a wide range of insects, ECO is an excellent product for attics, crawl spaces and other voids where insects like to nest or live.
TARGET PESTS: Scorpions, wasps, ants and just about any stinging or crawling pest that will try to nest in the home.
WHERE TO USE IT: Attics, crawl spaces, wall voids and spaces other then living areas.
RATE OF APPLICATION: 10 oz jar of dust can treat from 625-1000 sq/ft of area. Apply every 6-12 months, depending on level of infestation.
*** CANNOT BE SHIPPED OUTSIDE THE UNITED STATES ***
Supporting Video
[tubepress mode="playlist" playlistValue="8E2B712416FC41B3″]