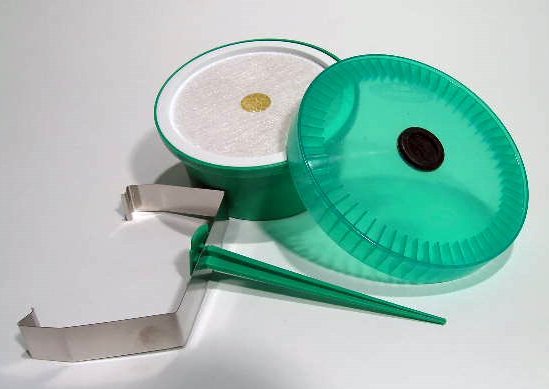 PRODUCT DESCRIPTION: Drax Liquidator Pro Refillable Ant Bait Receptacle
* Contains:  Refillable Bait Receptacles Child and Pet Resistant Safety Clips
5″ Ground Anchoring Spike
* Features a unique weatherproof design, patented bait cup and refill seal that lets you liquidate hard to control ants like Carpenter, Argentine and Fire Ants
* Refilling is easy with tip"N"pour Gallon or compressed air sprayer
Holds 7 oz. of  Gourmet Ant Liquid.
TARGET PESTS:  *For the control of Sugar Feeding Ants including Argentine Ants, Ghost Ants, Pharaoh Ants, Carpenter Ants, Pavement Ants and Odorous House Ants.
*THIS IS JUST THE STATION.  IT WILL NEED TO BE FILLED WITH BAIT TO CONTROL ABOVE ANTS.
WHERE TO USE IT: Placement should be made inside or outside where ants area a problem.
RATE OF APPLICATION: Renew as needed.
$15.00   (157727)
Order online and save 5%