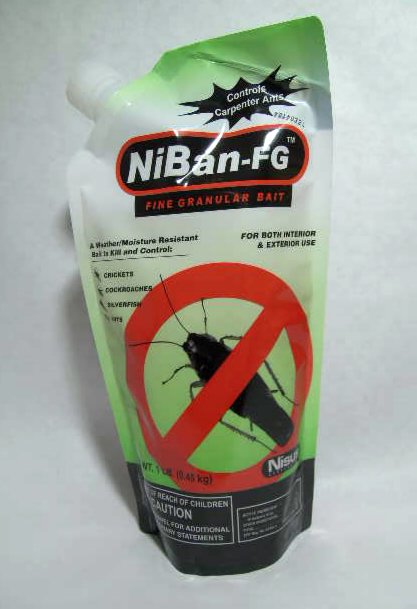 PRODUCT DESCRIPTION: Wheat germ looking granules.
TARGET PESTS: Crickets, roaches, ants and silverfish.
WHERE TO USE IT: Though it can be used both outside and inside, most applications for silverfish should be done in two places; where you see them in living areas and where they are nesting. Nest locations are generally going to be in wall voids and attics. Niban will last long; it remains active for several months so even if all is not eaten initially it will have impact several months down the road if new activity should start.
RATE OF APPLICATION: Use one pound for every 500 sq/ft of surface area. This is needed for attics and crawl spaces. Living areas generally don't need that much. Use one pound for every 1000 sq/ft of living area.
$40.00   (153441)
Order online and save 5%