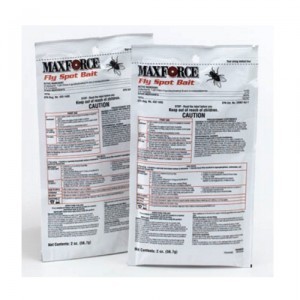 PRODUCT DESCRIPTION:      Material which is mixed with water that uses pheromones to attract filth flies. When they feed or land on the bait, they'll pick up the active ingredient which in turn will lead to their demise. This formulation contains a 10% active ingredient.
WHERE TO USE IT:     Waste containers, kennels, dairy barns, horse stables, turkey houses, etc.
RATE OF APPLICATION:     Each 2 oz packet mixes with 16 oz of water and can be sprayed over 125 sq/ft of surface area.

$15.00  2 oz packet (153366)
Order online and save 5%


$80.00  1 lb jar (153367)
Order online and save 5%